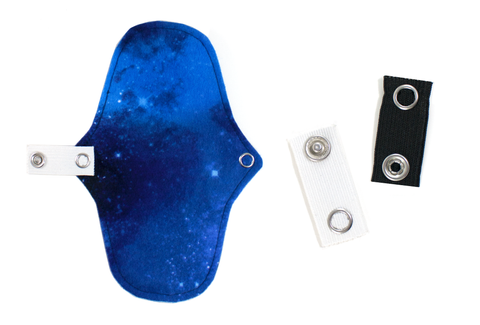 Wing Extender
$0.25
These snap-on elastic pieces will add about .75'' to any pad! Users can just snap them on to add a little extra width, if needed! Some people like to use wing extenders if they prefer smaller pads, but wear wide underwear.
MSRP: $0.50
Wing Extenders are packaged in individual clear baggies.

* This is a large-patterned fabric. The pattern placement varies between individual pads and may not match the sample image closely.
** Any pattern with the label "NEW!" was introduced within the last 2 months and we are likely to have plenty of stock for the next few months. Patterns not marked as new may sell out at any time, so make sure to snap them up before it's too late!